German roots of the Moon of Alabama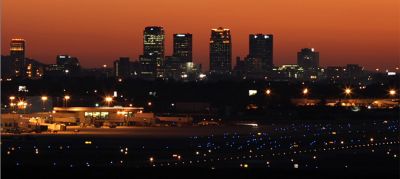 Birmingham, Alabama
The Alabama Song first appeared in a collection of five poems published by German playwright Bertolt Brecht in 1927, called Die Hauspostille. 
The song was written in German and translated into English by his close collaborator Elisabeth Hauptmann as Brecht's English was never good. It was performed by the author on stages all over Berlin, however, based on his own music, it was rather a poem than a song.
Brecht was soon approached by an unlikely collaborator, the classical composer Kurt Weill, who was impressed with Brecht's poetry and wanted to break away from the constraints of his previous work. The composer, upon reading the original score, said Alabama was "nothing more than a notation of [Brecht's] speech-rhythm and completely useless as music." 
Soon the poem was set to new music composed by Weill and premiered at the Baden-Baden Festival in 1927 as Songspiel Mahagonny, with Weill's wife Lotte Lenya singing the main role.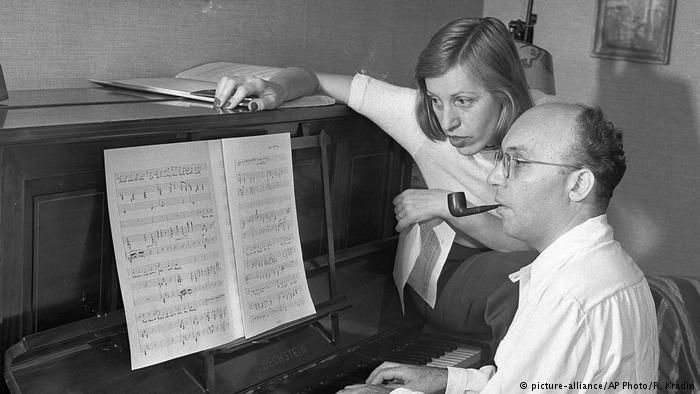 On their return to Berlin, Brecht and Weill set to work on a full-length version The Rise and Fall of the City of Mahagonny which was premiered in Leipzig in 1930. The Alabama Song related to the character of Jenny and her fellow prostitutes and was always performed in English, even when the rest of the opera was arranged in its original German.
Despite not being in the cast for the Leipzig production, Lotte Lenya continued to perform the song throughout her professional career.
Watch her 1958 performance:
Once the Nazis took power, Mahagonny and all other Brecht/Weill productions were banned; by the early 1940s, Brecht, Weill, and Lenya were all exiled in America. 
In 1965, Ray Manzarek played a cast recording of Mahoganny for his band the Doors. They adapted Alabama Song to play in their sets at the bar Whiskey A Go-Go, where it became a standout, with most of the audience assuming it was an original. 
Manzarek simplified the harmony in the verse by making the song rather a chanson than an avant-garde work: 
The song took on a more literal meaning over the years as Jim Morrison's drug and alcohol problems became public knowledge.
A decade later, a Brecht fan Dawid Bowie, planning a world tour in 1978, decided to play Alabama Song live. Pleased with how it was working in his live sets, Bowie brought his touring band into Tony Visconti's studio in London to cut a version of the song as a prospective single. 
The song has become a modern-day classic, recorded hundreds of times and covered by some of the biggest stars of the 20th Century including Nina Simone and Marilyn Manson.