The perfect union of Italian and French styles by Élisabeth Jacquet de La Guerre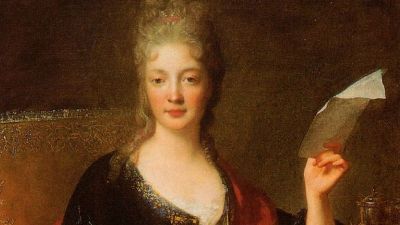 Élisabeth Jacquet de La Guerre by François de Troy
Elisabeth-Claude Jacquet de la Guerre (née Elisabeth Jacquet) was one of the first female composers known to history, as well as the most renowned and prolific of the many other women who composed in the Baroque era.
Elisabeth Jacquet was born in 1665 into a Parisian family of artisans that included both musicians and instrument builders. She emerged as a musical prodigy and made her debut as a singer and harpsichordist at the court of
Louis XIV
, apparently at quite a young age.
She quickly became a regular there, earning the appellation la petite merveille (the small wonder), and enjoyed the King's patronage for years. In 1677, the gallant Mercure journal took note of her: 
"She sings the most difficult music on sight. She accompanies herself, and others who wish to sing, at the harpsichord, which she plays in an inimitable manner. She composes pieces and plays them in any key that we ask."
At about 15 she was taken into the court as a musician and placed under the care of the King's mistress, Madame de Montespan. 
In 1684, Elisabeth Jacquet left the regular service of the court and married Marin de la Guerre, an accomplished Parisian composer and music teacher. The fact that she dedicated nearly all of her published works to the King, however, indicates that she retained connections to the royal circle throughout her career.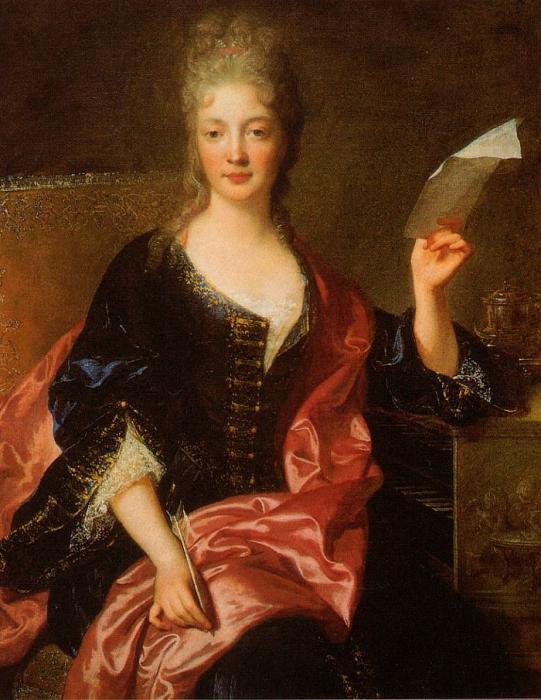 Her first published work was a 1687 set of harpsichord pieces, Book I of the Pièces de clavessin. The book consists entirely of sets of dance pieces grouped by key, with each group preceded by an unmeasured prelude, a genre notated mostly in whole notes that relies on improvisation. 
Listen to Prélude en Ré Mineur performed by Marie van Rhijn on harpsichord:
Jacquet de la Guerre's next two-volume set of instrumental pieces did not appear until 1707. 
The first part of the set, entitled Pièces de clavecin qui peuvent se jouer sur le viollon, again consists of dance pieces in the French tradition. The other part, entitled Sonates pour le viollon et pour le clavecin, employs idiomatic string writing that shows influence from the Italian instrumental style. 
Listen to Sonata n°2 in D major for violin and continuo performed by Bizzarrie Armoniche:
Jacquet de la Guerre performed frequently at concerts in her home and elsewhere, and her surviving compositions—whether in print or manuscript—likely represent only a fraction of the music she actually wrote. 
Her last composition was apparently a Te Deum, written in thanksgiving for the recovery of Louis XV from smallpox. The work has never been found, and she died in 1729.
In 1776, the famous historian John Hawkins called her one of the greatest women composers France had ever produced, saying:
"So rich and exquisite a flow of harmony has captivated all that heard her."