Pixinguinha: Brazilian saxophonist who established choro music as a pop genre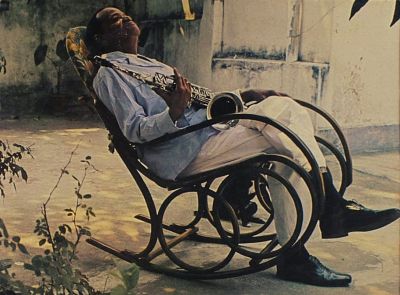 Pixinguinha LP
Pixinguinha
, born Alfredo da Rocha Viana, Jr., was an iconic figure in Brazilian popular music who defined its new forms around a century ago, enriching the traditional
choro
genre with a fresh breath of
jazz
and African-Brazilian syncopating rhythms.
Like jazz in America, his music went far beyond the scope of art when, having caused a huge resonance throughout Brazilian society, it became a driving force that destroyed the outdated social order.
Pixinguinha was lucky to be born into the family of a musician who collected choro scores published in the 19th century. Thus, at a very early age, Pixinguinha not only perfectly played the
flute
but also was well-versed in musical notation, which allowed him to become one of the leading composers producing musical scores for large orchestras that captured the music scene of the
1920s
.
At the very beginning of the 1920s, the first concert of his band in the Cine Palais movie theater was already becoming more popular than the film screenings themselves, while their tour of the country was accompanied by stunning success. This was followed by a six-month contract in Paris, upon returning from which Pixinguinha made the saxophone his main instrument.
Listen to Pixinguinha's Lamentos performed by Paulo Sérgio Santos, Marco Pereira, and Henrique Cazes:
The whole Brazilian music scene in the
1930s
and
1940s
was inspired by the introduction of this new style, giving rise to the incredible demand for full-fledged musical scores that previously existed only in piano transcriptions. Naturally, Pixinguinha became a leading composer for RCA Victor, delivering arrangements for the most advanced artists who filled the airwaves with new Brazilian music.
In 2000, the National Day of Choro was established in Brazil on April 23, in honor of the Pixinguinha's birthday. Although it later turned out that the composer was born in May, the date of celebration remained unaltered.