Salma Ya Salama: historical record by Sayed Darwish, the father of Egyptian popular music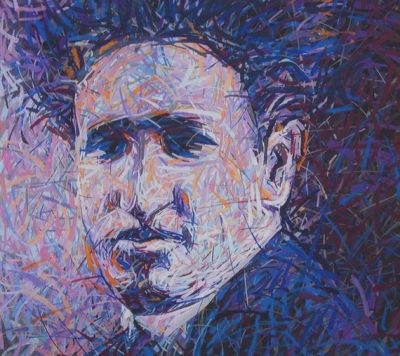 Sayed Darwish by Mohamed Khedr
Salma Ya Salama
is a famous song written by songwriter
Sayed Darwish
who is considered to be the most influential composer of
Egypt
as well as the father of popular music in the country.
Written in 1919 for the poem by folk lyricist Badie' Khayri, the song became one of those that turned national music to its historical sources, marking the fall of the short-lived but conflicting British protectorate over Egypt.
Salma Ya Salama tells about the feelings of ordinary people, wealth and poverty, joys of life, patience and nostalgia of the Egyptians when they are forced to live away from their homeland.
Fortunately, in 1920, several sessions were organized to record Salma Ya Salama along with other songs performed by Sayed Darwish himself. These historical recordings perpetuate the original harmonies and impressive vocals of the composer who died prematurely three years later at the age of only 31.
Listen to Salma Ya Salama performed by Sayed Darwish:
Since its writing, the song has become very popular not only in Egypt but also in neighboring Arab-speaking countries where it is often performed at celebratory and solemn events. The song gained international fame in the
1970s
when the French pop singer Dalida introduced covers of
Salma Ya Salama
in five languages. The baton was picked up by several European performers but, in the frame of Western harmonies, the song almost completely lost its national flavor and identity.