Seven Nation Army riff conquers sport and classical music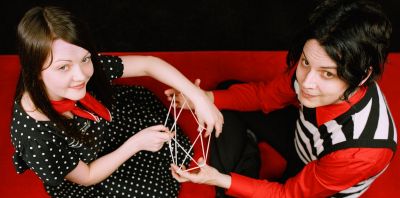 White Stripes
It seems that since the initial release of the White Stripes' Seven Nation Army in 2003, the crowds at sporting events all over the world have adopted it as their favorite chant.
One of the origin legends claims that the trend started at a Milan bar when the fans of the Belgian football club Club Brugge KV heard the original tune and started singing along. A few years later, Brugge fans cheered for their club in Rome with the song, and it began catching on in Italy. 
AS Roma captain at the time, Francesco Totti, recounted later:
"I had never heard the song before we stepped on the field in Bruges (...) Since then, I can't get the 'Po po po po po poo pooo' out of my head. It sounded fantastic and the crowd was immediately totally into it. I quickly went out and bought one of the band's albums."
Seven Nation Army is based on a constantly repeating bass figure—a method known in classical music since the Baroque era—called basso ostinato. This riff is octave-doubled by a distorted guitar between verses which creates a truly powerful and memorable rock theme. 
The riff, written in a low register, is very short and has a dance time signature which makes it very easy to remember and sing for the whole crowds at stadiums.
There are countless cover versions of this song, but its natural beauty is revealed in this classical cello-duo arrangement:
Jack White—the White Stripes frontman—noted:
"I am honored that the Italians have adopted this song as their own (...) Nothing is more beautiful than when people embrace a melody and allow it to enter the pantheon of folk music."
Here is the minimalist original:
Seven Nation Army has been a crowd favorite all over the world, including the US where it's popped up at NBA and NFL arenas as a strong competition to Hells Bells and We Will Rock You.