The sorely short career of the Abreu brothers duo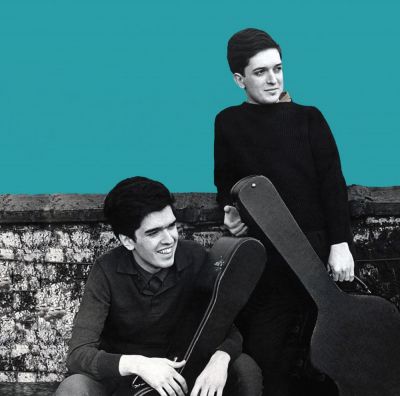 Sérgio and Eduardo Abreu
The brothers Sérgio and Eduardo Abreu were active during the 60's and the early 70's and are considered by many the best classical guitar ensemble ever. 
Sérgio and Eduardo, born in Rio de Janeiro in 1948 and 1949 respectively, followed Turibio Santos and Carlos Barbosa-Lima in the first wave of Brazilian classical guitarists to achieve international recognition. 
Their grandfather, Antônio Rebello, was an influential guitar teacher in Rio and took charge of their early musical education. After quickly outgrowing the home education environment, they started studying under the direction of the enigmatic Argentinian guitarist
Monina Távora
, an accomplished
Andrés Segovia
student.
The duo performed in public for the first time in 1963 with great success. However, following Dona Monina Távora's advice, they kept their concert activity to a minimum during these formative years. 
Only after Sérgio won the first prize in the prestigious Paris International Guitar Competition in 1968 and Eduardo was awarded the second prize in the subsequent year, their international concert and recording careers finally started in full gear. 
Listen to Domenico Scarlatti's Sonata in G Major performed by Sergio & Eduardo Abreu:
The Abreu brothers duo career was exceedingly short, a span of seven years between 1968 and 1975, the year Eduardo gave up playing in public. 
In that short period, they played in main chamber venues in Europe, USA, and Australia, and managed to record three LPs.
Sérgio continued as a soloist, but starting in 1978 he took interest in guitar building. Today he is a highly regarded luthier producing guitars inspired by the Hermann Hauser instruments he used throughout his performing career.
Listen to Silvius Weiss' Passacaglia performed by Sergio & Eduardo Abreu: