The Stride Piano founder left nightclubs in favor of symphonic music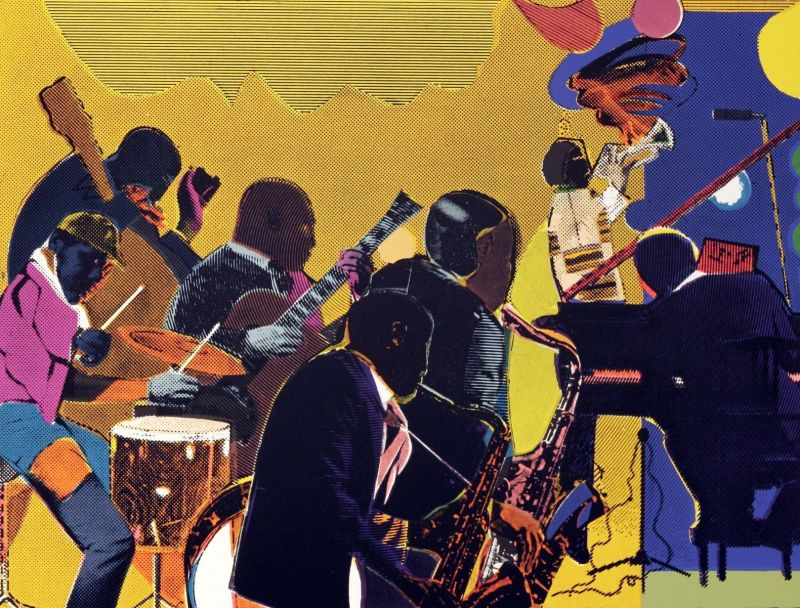 Out Chorus by Romare Bearden
James P. Johnson has secured an honorable place in jazz music history as one of the most gifted piano players and composers. Some even credit him as the father of Stride Piano, a solo piano style that developed from ragtime during the 1920s as the first true jazz idiom which then flourished in the Northeast, especially New York and Harlem in particular. Johnson has influenced many important jazz musicians, including his students Fats Waller and Duke Ellington.
Of all his accomplishments, James P. Johnson wanted to be remembered as a serious composer of symphonic music utilizing African-American musical themes. The beginning of the Great Depression was the natural end to Charleston as the popular music genre, and with that Johnson had no choice but to retire from playing nightclubs. This helped him fully devote himself to his advanced musical studies of harmony, orchestration, and counterpoint.
Despite little recognition and limited encouragement in his lifetime, James P. Johnson would come to write two symphonies, a piano and a clarinet concerto, two ballets, two one-act operas and a number of sonatas, suites, tone poems and a string quartet.
Here is Victory Stride tune that takes us back to the '40s in its original vinyl press: