Sweet little waltz from a traveling Swedish fiddler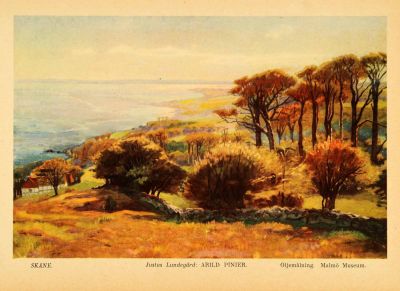 Arild Pinier by Justus Lundegard
Early Swedish music was primarily characterized by ballads and kulning, songs typically sung by women for the purpose of calling sheep and cows down from the hills upon which they graze. It was all changed in the early 17th century with the arrival of the fiddle which quickly became the instrument of choice for many Swedish musicians. Folk artists were known as spelmän and were integral to dances and ceremonies in rural Swedish towns. 
The history of Swedish folk music collection began in 1811 with the formation of an organization called the Götiska Förbundet which primarily focused on gathering the oldest material they could find in the repertoire of Swedish peasants all over the country.
Here is the well-known tune Waltz after Lasse in Lyby performed by The Danish String Quartet. The legend tells about Lasse, who was a traveling fiddler from Lyby—Sweden's Skane region—known for his love of playing this simple little waltz:
Another soft performance of the piece by Vierimpuls String Quartet:
SoundCloud
link.