Thomas Morley's legacy in English Renaissance tradition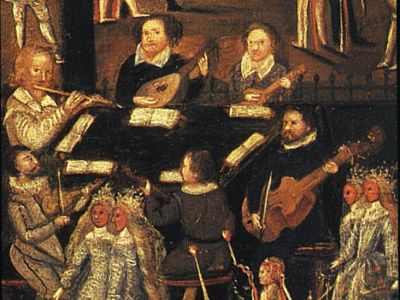 Consort Music LP
The Renaissance composer and organist Thomas Morley (c.1557-1602) is best known as the father of the English madrigal. He was the central figure in the integration of the Italian madrigal into the English tradition, masterfully assimilating Italian styles into already flourishing local ones.
A student of William Byrd, Morley had a conventional education which led to his early career as a cathedral musician. His work in the holy genre remains in the repertory to this day and shows a wider variety of form and technique than anything shown by his fellow composers.
Morley moved in the upper-class circles with members of aristocracy and big-name traders in England's major cities at a time when the demand for recreational music for social events was beginning to emerge. His entrepreneurial drive combined with sagacious assessments of the new market made him into a successful and influential publisher. 
Following the customs of the time, Morley also wrote for lute and various groups of instruments, including arrangements for other composers.
Here's the guitar adaptation of Morley's
Pavan
 by
Julian Bream
: