Twist in My Sobriety: rare oboe solo in Tanita Tikaram's best song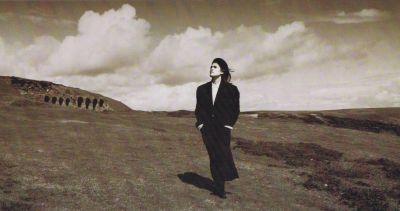 Ancient Heart album cover
Twist in My Sobriety is a song by British pop-folk singer Tanita Tikaram released as a single from her debut album Ancient Heart in the summer of 1988. Achieving the top 10 chart positions in several European countries, the song became Tikaram's most impressive international success and led to her first world tour which was accompanied by millions of sales of the album.
The highlight of
Twist in My Sobriety
is the solo parts performed by Malcolm Messiter on
oboe
, a rather rare instrument for pop music that, together with Tikaram's dark vocals, imbues the composition with a unique mood and sets it apart from other hits of the time.
Tanita Tikaram herself considers Twist in My Sobriety to be a song from another world that came to her at the age of eighteen when she decided to borrow the first line "All God's children need traveling shoes" from the title used for a collection of works by Maya Angelou, an American poetess and civil rights activist. According to Tikaram, the song talks about the loneliness and misunderstanding that a teenager faces on the way to an independent life.
Released in the fall of 1988, the sepia-colored music video produced by American director Gerard de Thame somewhat increased the song's popularity on both sides of the Atlantic and emphasized the trance-like mood of the arrangement. The video shows various residents of the Bolivian highland village interacting with each other amidst their daily worries. These scenes of poverty interspersed with shots of Tanita Tikaram singing in a darkened room with a single beam of light illuminating her features.
Watch Tanita Tikaram's Twist In My Sobriety official video:
Unsurprisingly, this harmonically flawless and uncomplicated song has an impressive list of covers that began with a version by Lisa Minelli produced by the Pet Shop Boys in 1989.
Twist in My Sobriety appeared on the soundtrack for 2001 American criminal comedy-drama Bandits directed by Barry Levinson and starring Bruce Willis, Billy Bob Thornton, and Cate Blanchett.