The vital source of Lutheran music by Andreas Hammerschmidt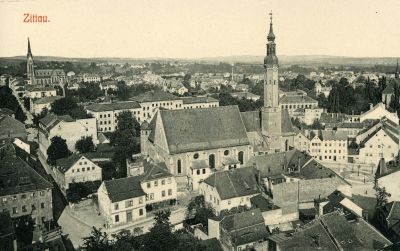 The view of Zittau in 1904
Andreas Hammerschmidt was a German composer and organist of Bohemian birth whose works played an important part in the Lutheran service of worship.
He was born in 1611 in the independent Protestant community of Brüx which lasted only from 1609 to 1622. Due to Bohemia converting to Catholicism once again during the Thirty Years' War that began in 1618, the Protestant Hammerschmidt family had to leave Brüx in 1626.
Nothing is known of Hammerschmidt's early life, but in 1633 he was in the service of Count Rudolf von Bünau. In 1635, Hammerschmidt was appointed as the organist at the Peterskirche in Freiberg, and four years later he moved to Zittau, becoming the organist at the Johanneskirche, where he stayed and worked for the remaining 36 years of his life.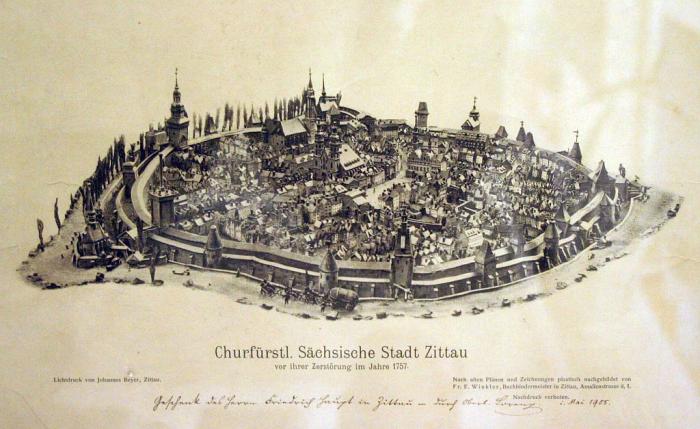 The Zittau church held three organs on which Hammerschmidt could experiment to his heart's content. In addition to writing, he was also directing the choir, and his compositions soon gained widespread attention. He was one of the first composers in his region to adopt the Italian style of elaborate instrumental accompaniment into the polyphonic liturgical works.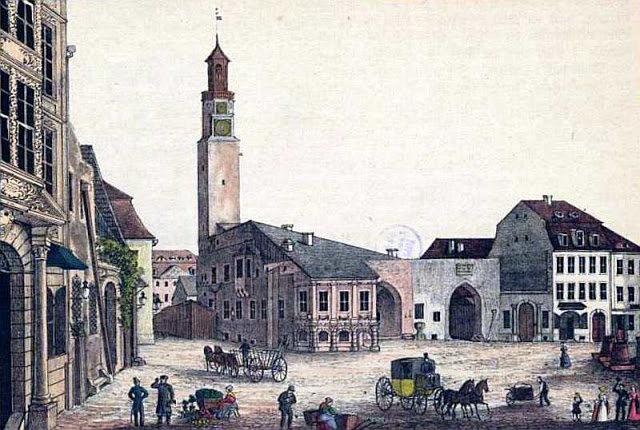 Being the only licensed keyboard teacher in Zittau, Hammerschmidt was able to make quite a comfortable living by taking on a great many pupils as well as serving as an organ consultant throughout the region. This enabled him to finance the publication of his own works which amount to around 400. The composer himself classified most of them as motets, concertos, and arias. 
None of his works written specifically for organ have survived—if he ever wrote any at all—but he did publish two collections for the string ensemble. 
Listen to Andreas Hammerschmidt's 
Suite a 5 in D Minor
performed by 
Jordi Savall
and 
Hesperion XX
:
In his last publication in 1671, Hammerschmidt wrote of his "now wearisome life" and expressed the wish that his "diligence, shown up to now, might be concluded".
He died in 1675. His funeral was well-attended and his tombstone describes him as the Orpheus of Zittau.