SAROD
Ali Akbar Khan: the true guru of Indian classical harmony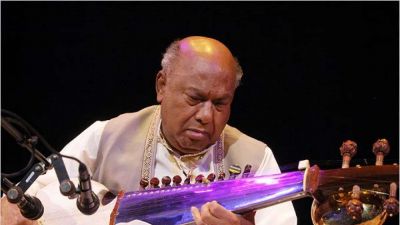 Ali Akbar Khan
Piece of Music:
Raga Chandra Nandan, Raga Kafi Zila
The first key point of Indian classical music is its structure. Unlike the Western canons, it is structured horizontally since it does not contain polyphony, and from the melodic point of view it is actually monophonic.
One of the main forms of the Idnian classics is a raga that develops within one tonality—on a tonic organ point—and has a length of about 20 minutes. 
Rooted deeply in the great many cultures of the Indian subcontinent, this music possesses unique perceptions and lives in a multitude of traditional performances.
A master of the sarod—a 25-stringed lute-like Indian instrument—Ali Akbar Khan brought the Northern Indian classical music to the international stage.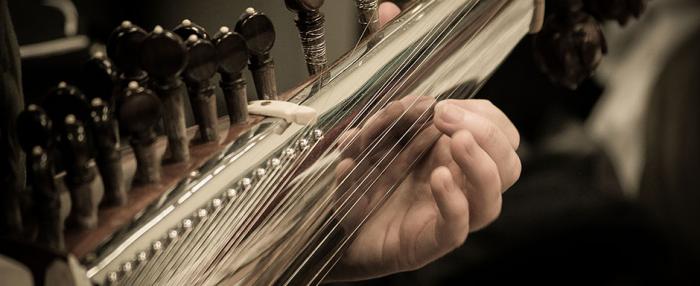 Son of the great teacher 
Allauddin Khan
, Ali Akbar began studying music at the age of three. Initially focusing on vocal music with his father, he later continued on to study drums with his uncle. Although he tried playing a wide variety of instruments, he felt most comfortable with the sarod.
Completely determined in his training, he practiced 18 hours a day and slowly mastered the instrument. Finally, in 1936, he made his public debut during a concert in Allahabad.
In the early '40s, Khan became a court musician for the Maharaja of Judhpur. He soon acquired the title Ustad—master musician.
In 1956, he established a music school in Calcutta, and then expanded with opening the Ali Akbar College of Music in 1967 which later moved to the USA and is now based in San Rafael, California, with a branch in Basel, Switzerland.
Ali Akbar Khan performing Raga Kafi Zila:
Another great piece from Khan:
Raga Chandra Nandan
on
SoundCloud
.