Bailamos: meaning and flamenco roots of Enrique Iglesias' first hit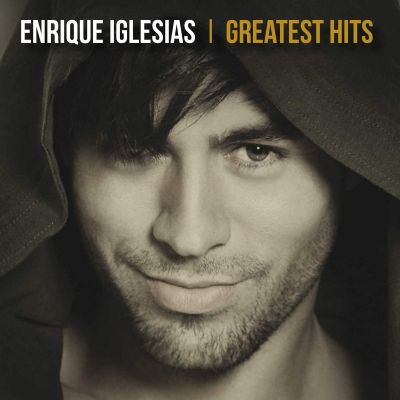 Enrique Iglesias' CD cover
Bailamos
remains one of
Enrique Iglesias
' best-known songs originally recorded for his 1998 album
Cosas del Amor
but released a year later on the soundtrack album for
Barry Sonnenfeld
's 1999 film
Wild Wild West
starring
Will Smith
. Subsequently, the track was included in Iglesias' debut English-language album
Enrique
and became his first international hit topping the Billboard Hot 100.
Will Smith reportedly heard Bailamos while attending one of Iglesias' concerts in March 1999 and later asked him to contribute the song for the soundtrack of his upcoming movie.
Originally written in Spanglish,
Bailamos
lyrics (literally meaning
We Dance
) are quite simple and revolve around the narrator's pleas for his dance partner to forget the shut out the world and dance with him through the night. The song was composed by award-winning British songwriters
Paul Barry
and
Mark Taylor
 who penned dozens of pop hits artists like Cher, Tina Turner, Kylie Minogue,
Lady Gaga
, and Jennifer Lopez.
Listen to Bailamos by Enrique Iglesias:
Compositionally,
Bailamos
follows the tonal theory, combining the 
Aeolian mode
 with the 
harmonic minor scale
—a common technique seen in many Latin pop hits. In the harmonic analysis of the verse chord chains, the scale degrees (denoted with Roman numerals) show the following progressions in the key of A minor:
Am–Dm–G–F–Am or i–iv–VII–VI–i;
Am–Dm–G–F–

E

or i–iv–VII–VI–

V

;
Am–Dm–C–G–

E

or i–iv–III–VII–

V

.
Progressions 2 and 3 close with the
E
major chord rooted in the
fifth
 scale degree—a typical compositional technique known as the half 
authentic cadence
 and used in classical music to complete musical phrases. Marked in red, the 
E
 chord is a part of the harmonic minor scale and does not belong to the Aeolian mode which should contain the minor dominant chord rooted in the 
fifth
 scale degree.
Here are the progressions that accompany each line of the chorus:
Am–G–F–Am or i–VII–VI–i;
Am–G–F–Am or i–VII–VI–i;
Am–G–F–Am or i–VII–VI–i;

Am

–

G

–

F

–

E

or

i

–

VII

–

VI

–

V

.
Discover more songs composed in Aeolian minor mode and check out their harmonic analysis in the following articles: