Beethoven's Romances uncover his staggering violin skills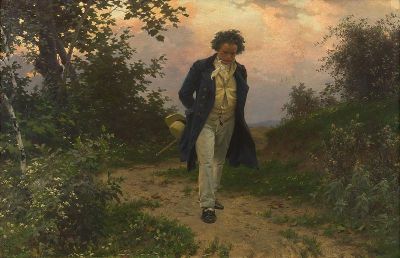 Beethoven was a very skillful violinist. Although not a proficient musician, he possessed a deep passion for and understanding of the violin, visible in his sonatas, concerto, quintets, quartets, and other chamber pieces. 
The only two violin Romances, both early works, are about eight minutes long with no tempo indication in the score.
Beethoven composed his Romance for Violin and Orchestra No. 2 in 1803 and his capacity to create amazing music throughout this period can lead us to forget about his distress from gradual deafness. 
Here is the cool performance of this work by the Czech Philharmonic Orchestra and the virtuoso violinist
David Oistrakh
.