Chiquinha Gonzaga defined Brazilian art by breaking down social barriers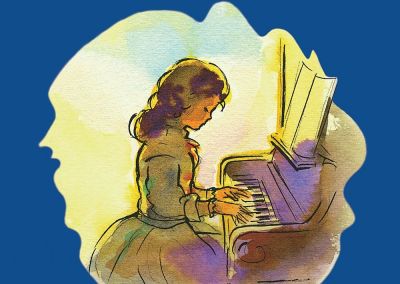 Chiquinha Gonzaga by Angelo Bonito
Chiquinha Gonzaga started her professional career as a musician in the 19th century Brazil at a time when it was widely considered shocking to do so. Despite that, she became Brazil's first professional female conductor and composer of over 2,000 pieces.
Francisca Edwiges Neves Gonzaga was born in Rio in 1847. Her nineteen-year-old mother was the unmarried daughter of a slave. Gonzaga's father was a military officer from a wealthy noble family.
Chiquinha, or little girl, as she became known, received a good education for a woman of the era. A priest taught her the basics – reading, writing, arithmetic, and languages – while an uncle and a local conductor were in charge of her musical education. She had a great affinity for music and composed her first piece as early as eleven.
When she was sixteen, the purpose of her education was made clear for her: she had been groomed for a husband her father finally found for her. This early marriage with an officer of the Imperial Navy resulted in three children, the youngest arriving when Chiquinha was only twenty. Her husband hated music and went so far as to forbid Chiquinha from playing the piano. 
According to legend, after several years of friction, her husband finally demanded that his wife chooses between him or music. She answered, "Well, sir, my husband, I do not understand life without harmony." She then asked for a divorce. Not only did she lose economic security and custody of her two youngest children, but her father declared Chiquinha "dead and of unpronounceable name."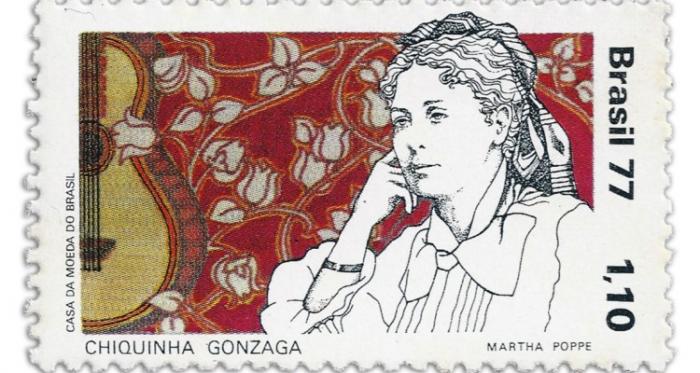 Chiquinha returned to Rio, took up with the art scene there, and began to teach not just music, but math, history, Portuguese, and geography. In between giving lessons, she played piano in music stores, cabarets, and even pastry shops.
She quickly established herself within the musical community and became Brazil's most important composer and conductor. Over 300 of her compositions, which blend Brazilian and European musical traditions, were published during her lifetime.
Listen to her Saudade performed by Clara Sverner:
Chiquinha Gonzaga continued composing until her death in 1935. She pushed through the social barriers of her time to carve out a life to lead on her own terms. Her career in music paved the way to define the progress of Brazilian music.