The fine blend of styles and cultures of the Assad brothers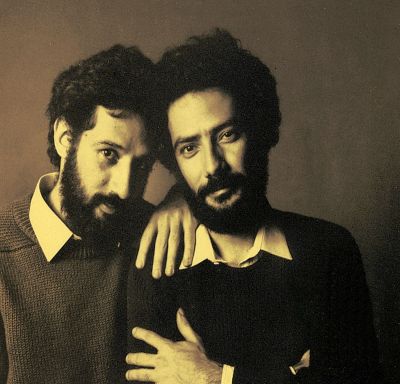 Assad brothers LP
Brazilian-born brothers Sérgio and Odair Assad have set the benchmark for every classical guitarist by creating a new standard defined by innovation, ingenuity and expression. 
Born into a musical family, they began playing together at an early age and went on to study for seven years with Dona Monina Távora, a disciple of
Andrés Segovia
. 
As soon as they entered the music scene, the Assads caught the eye of a wide range of composers with their virtuosity. Great names of the likes of 
Astor Piazzolla
and Terry Riley were among the creators who wrote pieces specifically for the duo.
There is no doubting the fact that the Assads have played a major role in creating and introducing new music for double guitar acts. Throughout their career, they worked with both Sérgio Assad's original compositions and his re-workings of folk, jazz and Latin music of almost every style.
Their standard repertoire was what initially set them apart: it includes transcriptions of not only classical works of Bach, Rameau, and 
Scarlatti
, but also the extremely diverse adaptations of 
Gershwin
, Ginastera and Debussy, whose music was quite an unusual choice for this guitar form at the time.
Watch the duo's performance of Sergio Assad's elegant 
Menino,
or Little Boy, written for cellist
Yo-Yo Ma
, featuring Ma himself:
The Assad duo and Iwao Furusawa perform Jacob do Bandolim's O Vôo da Mosca: