Forgotten German composer behind the shift from Baroque to Classical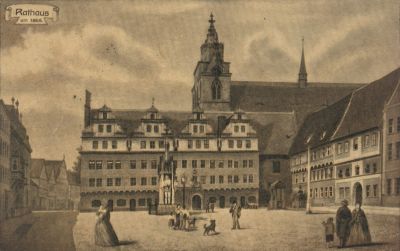 Zerbst, Sachsen-Anhalt
Composer:
Johann Friedrich Fasch
Johann Friedrich Fasch (1688-1758) was the leader of the transitional period from late Baroque to early Classical in his native Germany. 
A large percentage of Fasch's music has been lost, since none of his works were published during his lifetime, except for his instrumental music which miraculously survived. 
As a result, Fasch's modern reputation rests on his overtures, symphonies, concertos, and chamber music. Unusual and progressive scorings in his orchestral music established the idioms long before Gluck, Haydn and
Mozart
 discovered and popularized them.
Fasch had completely transformed the three-movement form of the Italian Baroque concerto by boldly incorporating contrasting musical material, often assigning the new theme to wind instruments, and laying the stage for the Classical form that relied on the thematic duality. His revolutionary experiments with the structure also included replacing fugal parts with elements that allowed more freedom in their development.
Fasch's 
Trumpet Concerto in D major
by Orchestre de Chambre Jean-Francois Paillard conducted by Jean-Francois Paillard with 
Maurice André
 as solo trumpet:
The composer also had his fair share of social life and moved around quite a lot within the music scene. He was friends with
Georg Philipp Telemann
, and also knew
J.S. Bach
, his much more successful contemporary who arranged and performed several of Fasch's works.
During Fasch's time as the director of the Count Morzin Orchestra in Prague, 
Antonio Vivaldi
had a chance to hear the unique sound that Fasch had managed to achieve with his musicians; Vivaldi proclaimed it as excellent and was so impressed that he even wrote
Four Seasons
for that orchestra several years later.
In 1721, Fasch took up his last post of Kapellmeister at the court of Zerbst and remained there for the rest of his life.