VIBRAPHONE
Cal Tjader: the inception of Latin jazz in the Bay Area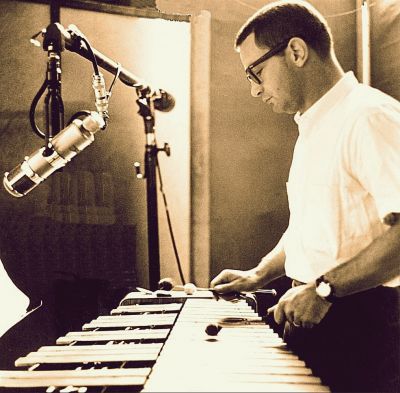 Cal Tjader CD cover
Vibraphonist Cal Tjader was a fruitful composer who combined Afro-Cuban and Brazilian rhythms with jazz harmonies, introducing his own style, fresh and steady, and thus highly influential, specifically for the newly rising soul jazz of the '40s.
Tjader's numerous recordings and his enduring presence in the music scene of the Bay Area had a profound influence on many artists in the area, namely Carlos Santana. Given his body of work, Tjader is often linked to the development of Latin rock and the fusion of jazz and Latin music categorized as Latin jazz.
Curiously, he didn't seem to be interested in labeling the genres he might have developed:
"I thought it was called salsa today. It really doesn't make a bit of difference. The same type of music was first called Afro-Cuban, then modern mambo, then Latin jazz, and now it's salsa. Mambo-jombo."
In addition to his pioneering musical vision, Tjader was a progressive political thinker who often performed for liberal causes including anti-war concerts to protest the American involvement in Vietnam. Tjader is also known for his profound views on racial and ethnic discrimination, including his colleagues.
Tjader's musical tribute to his beloved Caribbean city Curacao: