The lost Haydn concerto was found among the Czech castle documents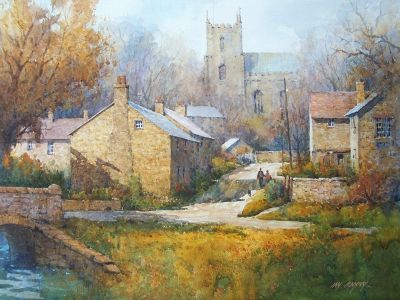 Tutt Art by Ian Ramsay
Cello Concerto in C demonstrates the many facets that are unique to the cello only, from growling low chords to sweet passages in high register. The concerto reflects the ritornello form of the baroque concerto as well as the emerging structure of the sonata-allegro. 
Composed by Joseph Haydn between 1761 and 1765 for Joseph Weigl, a gifted cellist in Haydn's Esterházy orchestra, this concerto was presumed lost, until it turned up in 1961 in the National Museum in Prague among documents that originally came from Radenin Castle. Musicologist Oldřich Pulkert discovered a copy of the score which is believed to have been written by Haydn himself.
There are no final cadences for the cello part in this manuscript, so performers use their own variations based on the traditions of their time.
The concerto's performance by 
Jacqueline du Pré
has achieved classical status over the decades, and now it sounds better than ever in its latest remastering.
Jacqueline du Pré with English Chamber Orchestra, conducted by Daniel Barenboim: