Only 18 sonatas survived to be the only proof of the maestro's life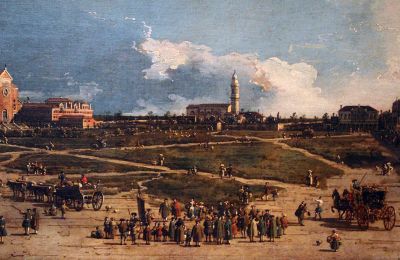 Il Pra'Della Valle a Padova by Canaletto
Giovanni Battista Fontana was a composer and violinist in the early Baroque period. Unfortunately, only a couple of mentions of his life survived, making his music the sole historical record of the composer's existence.
Only a single collection of his works is known today, published posthumously in Venice in 1641. The preface names him as a virtuoso of the violin, born in Brescia, working in Venice, Rome.
The collection consists of 6 sonatas for solo violin with continuo and 12 sonatas for one to three violins and continuo. The sonatas are more polyphonic than those of his contemporaries, particularly with respect to the bass, which tends to participate thematically. The works are also titled for performance by violin, coronet, bassoon, chitarrone, cello, or similar different instruments.
Listen to Fontana's Sonata No. 2 performed by Ensemble Sonnerie:
Most likely, the composer died in Padua, as evident from the records of death that documented a certain Zan Batta Fontana dying during the plague aged 50 on 7 September 1630. It is the only record in Paduan death registers of 1625–30 for a person bearing that name.
The Italian Plague of 1629–31 was a series of outbreaks which ravaged northern and central Italy. This epidemic often referred to as the
Great Plague of Milan
claimed possibly one million lives or about 25% of the population. This episode is considered one of the
later outbreaks
of the centuries-long pandemic of bubonic plague which began with the Black Death.
German and French troops carried the plague to the city of Mantua in 1629, as a result of troop movements associated with the Thirty Years' War. Venetian troops, infected with the disease, retreated into northern and central Italy, spreading the infection.
Accusing the Anointers in the Great Plague of Milan in 1630
: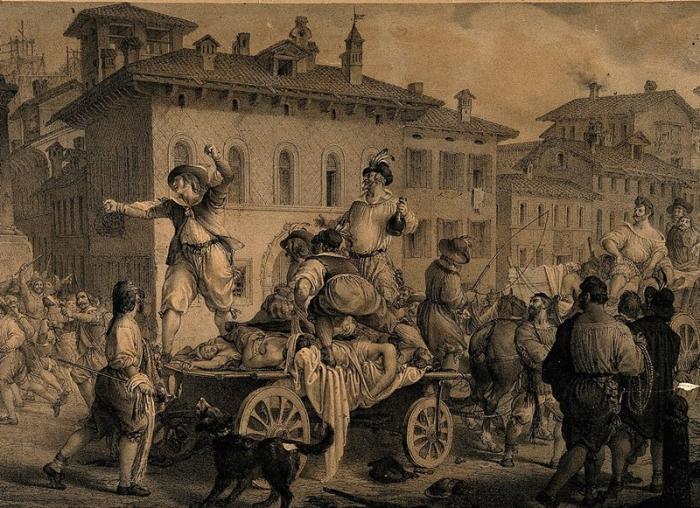 In October 1629, the plague reached Milan, Lombardy's major commercial center. Although the city initiated effective public health measures, including quarantine and limiting the access of German soldiers and trade goods, the plague continued. A major outbreak in March 1630 was due to relaxed health measures during the carnival season. This was followed by a second wave in the spring and summer of 1631. Overall, Milan suffered approximately 60,000 fatalities out of a total population of 130,000.
The Republic of Venice was infected at around the same time as Milan, in 1630–31. The city of Venice was severely hit, with recorded casualties of 46,000 people out of a population of 140,000. It is believed that the drastic loss of life and its impact on commerce ultimately resulted in the downfall of Venice as a major political power.