Wiegenlied: folk poem behind Brahms' Lullaby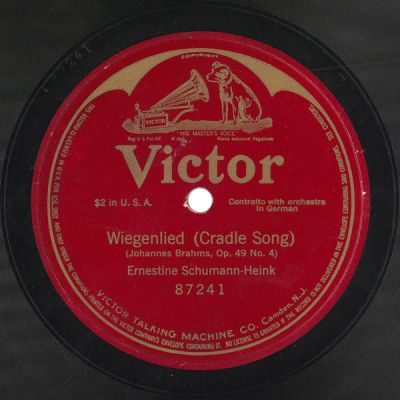 Wiegenlied
(Eng:
Lullaby
or
Cradle Song
) is one of Johannes Brahms' best-known pieces and probably the most famous classical
lullaby
. Originally published in 1868 as a score for voice and piano, the work received numerous arrangements and interpretations during the composer's lifetime.
Due to the extensive use of
Brahms
' lullaby in music boxes, this enchanting melody has helped countless young children around the world have one of their first musical experiences.
To date, the piece can be found on the soundtracks of over 60 films.
In the originally published version, Brahms' lullaby contained a single stanza taken from Karl Simrock's 1848 Deutschen Kinderbuch (German Children's Book), though the original source of these lyrics most likely goes back to the 1805 Des Knaben Wunderhorn–a collection of German folk poems and songs.
Some musicologists find that the original stanza should be classified as a love poem, as it mentions roses and cloves—mit Rosen bedacht, mit Näglein besteckt—both late-medieval symbols associated with a protective function for a loved one. According to this theory, the stanza was considered a children's poem only due to its title, as well as its appearance in the collection along with other children's songs.