First ever composition for solo percussion by Edgard Varèse ionized Zappa to choose a career in music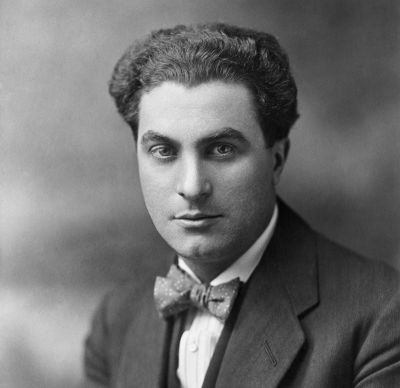 Edgard Varèse
Edgard Varèse was one of the most innovative composers of the 20th century who not only developed his own concept of composition but also became the pioneer in combining the newly invented technology of tape recording with orchestral sound. He made history by writing the first orchestral piece intended to be played exclusively on percussion instruments.
The influence of Edgard Varèse has spread far beyond classical music, fueling the ideas of the
1960s
avant-garde scene. For one, his percussion-focused work
Ionisation
played a major role in
Frank Zappa
's decision to become a professional musician; on the other side of Varèse's field of influence lay his experiments in music synthesis and the use of tape constructions that were interpolated with real-time live performance, all of which would later inspire 
Pink Floyd
's early albums such as 
Ummagumma
and 
Atom Heart Mother
.
Edgard Varèse's career developed both in the United States and in Europe where he had acquaintances with
Claude Debussy
,
Erik Satie
, and
Ferruccio Busoni
whose ideas greatly influenced his early period. Fascinated by the many innovations of the century, Varèse ventured a prediction as early as the 1930s that the technology would change the music world forever once the musical machines were able to play the score upon the composer's input.
Listen to Edgar Varèse's Ionisation performed by Pierre Boulez with New York Philharmonic Orchestra:
Varèse's approach to composition did not see much success during his lifetime, leading him to stop writing due to little demand for his live performances. Even though Varèse's released recordings failed to interest listeners of classical music, they succeeded in making a serious impression on the emerging avant-garde trends of the 1960s.
Frank Zappa said that he learned about Varèse from a marketing article that described the genius of one merchandiser who managed to sell an absolutely unpopular album Ionisation which contained nothing but drums. At the time, the 12-year-old Zappa was learning to play the drums and so he bought the record mentioned in the article. A few years later, Zappa spoke with Varèse on the phone and later received a letter from the composer which he framed and kept it in his studio for the rest of his life.