La fille aux cheveux de lin: Parnassian poem behind Debussy's most recorded piece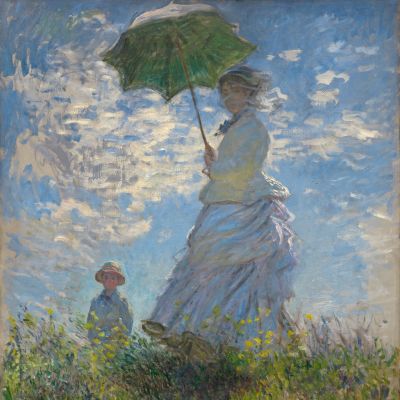 Woman with a Parasol by Claude Monet
La fille aux cheveux de lin
or
The Girl with the Flaxen Hair
is the best-known piano prelude by the French impressionist
Claude Debussy
first published as part of his
First book of Préludes
consisting of 12 short pieces. The charming and catchy melody of the prelude is a major draw for musicians who wish to create an endless variety of interpretations and arrangements for solo instruments such as
violin
,
cello
,
flute
,
oboe
,
clarinet
,
trumpet
,
french horn
,
saxophone
, and
classical guitar
.
The musical theme behind
La fille aux cheveux de lin
was conceived as a musical impression of a
Leconte de Lisle
 poem describing a golden-haired girl in the pastoral landscape of Scotland. The same poem, being a famous example of the Parnassian movement, also inspired many artists to depict a girl with flaxen-colored hair as a symbol of innocence and naïveté.
Of all 24 preludes published by Debussy in two books,
La fille aux cheveux de lin
is the least complex as it's more harmoniously reminiscent of the composer's early works. At the 1911 Paris premiere, the work was performed by the skilled pianist
Ricardo Viñes
who specialized in the music of the French Impressionists and was a member of the creative group
Les Apaches
consisting of about twenty musicians, writers, and avant-garde artists.
Curiously, La fille aux cheveux de lin is Debussy's most recorded composition as well as one of his most widely adored pieces by both listeners and critics who find the emotion expressed in the music extremely moving.