Malkauns night music was composed to tame Shiva's dance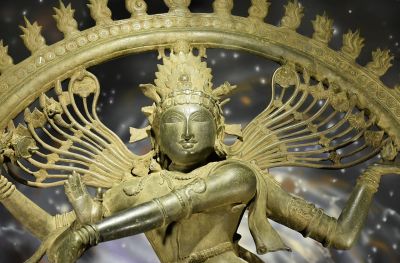 Shiva Nataraja, Government Museum Chennai
Artist:
Bahadur Khan, Mohammad Rafi
Malkauns is one of the oldest music pieces in North Indian tradition that equivalent to Hindolam raga of Carnatic classical music.
The name Malkaush means he who wears serpents like garlands, implying Shiva. It is believed that the music has been composed by goddess Parvati, the wife of Shiva, to calm her husband while he was outraged in Tandav dance. That vigorous dance of Lord Shiva is associated with a source of the cycle of creation.
This deeply meditative piece develops in a slow tempo with exuberant ornamentation in the lower register. The best time to play Malkauns is considered to be at late night.
Even its starting motifs immediately produce the tranquil atmosphere with intoxicating effect. It is said that if properly performed, Malkauns raga can produce supernatural power to conjure spirits.
Listen to Raga Mangalkauns performed by a gifted sarod player Bahadur Khan for Air Calcutta in the 1980s:
Born in Shibpur, Comilla, Bangladesh in a family of an Indian classical musician, Bahadur Khan first learned to play the sarod from his father and then undertook a thorough training from his uncle
Alauddin Khan
in Maihar, before he finally settled in Calcutta.
Apart from his work as an accomplished sarod player and film score composer, Khan also practiced vocal music and later collaborated with his cousin Ali Akbar Khan for both performances and teaching at Ali's College of Music in California.
Bahadur Khan's recordings have survived through his regular performances at the broadcasts for All India Radio, Radio Pakistan and Radio Bangladesh. He also composed masterpieces for a dozen films directed by the legendary Indian filmmaker Ritwik Ghatak.
Every year in Calcutta on October 3, a one-day music festival takes place on the anniversary of Khan's death to commemorate the master.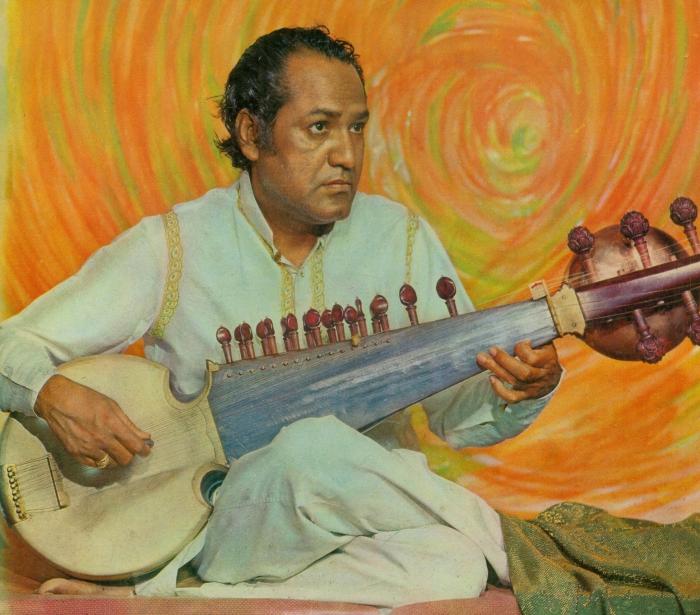 Malkauns raga uses one of the basic keys of Indian classical music called Bhairavi thaat which can be correlated to the Phrygian mode in Western music. 
Aristotle wrote in
The Politics
that Phrygian mode "creates ecstatic excitement" and has an "orgiastic and passionate" effect on the listener. During all musical epochs, many works have been written in this mood by such composers as
J.S. Bach
, Anton Bruckner,
Ralph Vaughan Williams
, and
Philip Glass
. 
This mood also appears in different modern genres from
jazz
to
heavy metal,
with 
Metallica
becoming pioneers in the latter. The
Phrygian mode
was used by both 
Howard Shore
in the opening sequence of the film
The Fellowship of the Ring
and Andrew Lloyd Webber in
Jesus Christ Superstar
Overture.
It is not surprising that Malkauns raga, as one of the model examples of the Phrygian mode's Indian counterpart, has also been used as the basis for creating a huge number of hits for Indian films. One of the most famous compositions is Man Tarpat Hari Darshan ko aaj from the 1952 film Baiju Baawra: 
Watch the Baiju Baawra sequence with Mohammad Rafi providing the vocals: