Hushabye: folk roots of famous rock and roll lullaby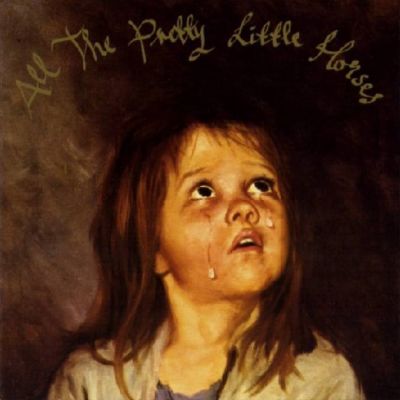 All the Pretty Little Horses LP cover
Hushabye
is the first successful song recorded by the American rock band
The Mystics
 to spend nine weeks on the national chart soon after its release in 1959. It was written by 
Doc Pomus
and
Mort Shuman
 following the commission from Laurie Records who felt that The Mystics needed their first record for the label to be an original song since the band's previous releases had been two failed song covers.
Although the track is believed to be an adaptation of the acclaimed folk lullaby All the Pretty Horses, the only similarity between the songs can be found in the lyrics, specifically the rhyme "hushabye / don't you cry". Other than that, the two songs have completely different melodies and musical harmony.
The traditional American lullaby
All the Pretty Little Horses
 has been the subject of research for over a century. According to prominent ethnomusicologist
Alan Lomax
, the lullaby contains two verses in which the narrator promises the child that when they wake up, they "shall have all the pretty little horses." In 1958, Alan Lomax recorded the song in the key of E minor accompanying himself on an acoustic guitar in a slightly bluesy manner.
Listen to All the Pretty Little Horses by Alan Lomax:
Written in the key of F major, The Mystics' Hushabye showcases an arrangement that is very typical for the early rock and roll era when electric guitars were not overloaded and rich vocal polyphony was a necessary element. The lyrics revolve around standard lullaby themes even mentioning the Sandman who "will be coming soon singing you a slumber tune." At times, it seems like the soothing lyrics contradict this bouncy dance track even with such pleasant vocals.
Listen to Hushabye by The Mystics:
Subsequently, Hushabye was covered by several artists including The Beach Boys whose version appeared on their 1964 album All Summer Long.
Discover more songs composed in Ionian major mode and check out their harmonic analysis in the following articles: