Tumbling Dice: hundred reels of tape for a messy Rolling Stones mix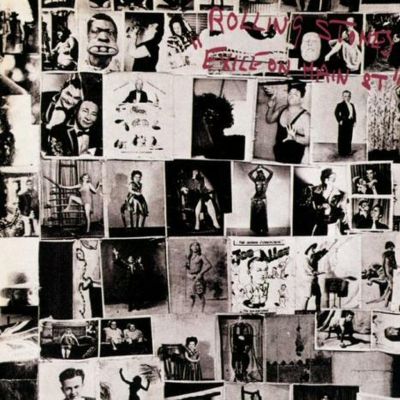 Exile on Main St. LP cover
Tumbling Dice
is the lead single from the
Rolling Stones
'
Exile on Main St.
released in 1972, infamous for its innovative but extremely chaotic recording process. The majority of the arrangements were recorded in the basement of Villa Nellcôte, a French mansion rented by guitarist
Keith Richards
with the twofold purpose of avoiding English taxes and the 9-to-5 limitations of a regular studio in favor of working on the album at any time of day.
This concept of mobile recording, although overall progressive, actually led to inconsistent results and the album was received poorly. The absence of any schedule for recording sessions and the constant change of studio staff exacerbated internal conflicts within the group, while problems with the local police caused by the daily drug purchases eventually forced the Rolling Stones to leave France.
According to
Mick Jagger
, the idea for
Tumbling Dice
lyrics came from a discussion on the subject of gambling with one of Nellcôte's housekeepers who was well versed in dice. Richards, in turn, recalled how he composed the riff in the elegant front room upstairs, and that same night they cut a rough recording downstairs. One of the guitar parts is played by Jagger himself, while the bass line was done by the second guitarist
Mick Taylor
in the absence of the bassist
Bill Wyman
who did not really like this creative chaos of the villa and lived separately.
There is evidence that as many as 150 takes were made for Tumbling Dice during the band's time at the villa, which took about a hundred reels of tape, so one can only guess the amount of work it took to navigate the material during the mixing stage.
Moreover, it also includes two drum parts played by
Charlie Watts
and a gospel choir recorded later in Los Angeles. Jagger has always disliked the mix, believing it to be the producers' fault, although the recording was not, in fact, made in professional acoustic rooms and therefore the sound turned out to be flat and inexpressive. Subsequently, Jagger decided to write off the song's flaws as the product of its time, stating: "A very messy mix. But that was the fashion in those days."
Listen to Tumbling Dice by the Rolling Stones:
Discover more songs composed in Ionian major mode and check out their harmonic analysis in the following articles: