Lawdy Miss Clawdy: how Lloyd Price's first hit mixes blues and classics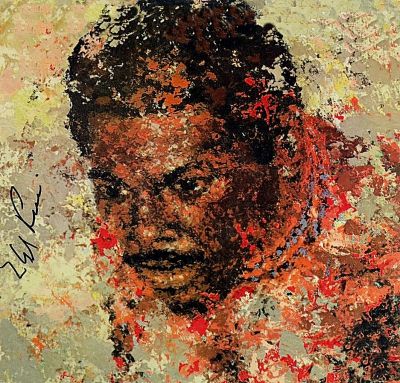 Lloyd Price
Lawdy Miss Clawdy
is a rhythm and blues track that kicked off the career of the prolific New Orleans songwriter
Lloyd Price
, becoming one of the best-selling 1952 records in this genre. The original recording that opens with
Fats Domino
's signature piano trill was produced by
Dave Bartholomew
whose backing band was also used in the session.
Initially, Lloyd Price coined the phrase "Lawdy Miss Clawdy" while writing promotional jingles for the radio but after discovering that many were humming this line he developed it into a full-length song.
Apart from including the piano triplets that shaped The New Orleans Sound, the song serves as one of the earliest examples of the so-called backbeat—a performing technique where the snare drum emphasizes the second and fourth beats of a measure. The song lyrics deal with teenage angst over a relationship, with Lloyd Price's expressive vocals proving to be quite fitting for the subject as they have been described by critics as "heartbroken wails".
Listen to the Lawdy Miss Clawdy original recording by Lloyd Price:
Compositionally, Lloyd Price adapted both the melody and harmonic progression of Fats Domino's 1950 hit
The Fat Man
but changed the key to B♭ major, perhaps to suit his higher vocals. Fats Domino is not the original author of this particular blues-infused melody, and it can be heard in earlier songs including
Junker Blues
recorded by
Champion Jack Dupree
 in 1940.
Regardless, Lloyd Price has contributed to this blues harmony by adding the E♭ minor subdominant chord that follows immediately after the E♭ major subdominant chord and gives the track that slight tinge of sadness in the major composition. This alteration of the
sixth
 scale degree of the
major scale
turns it into the
harmonic major scale
which is widely used in classical music.
Discover more songs composed in Ionian major mode and check out their harmonic analysis in the following articles: