Bony Moronie: blues roots of the seminal rock and roll hit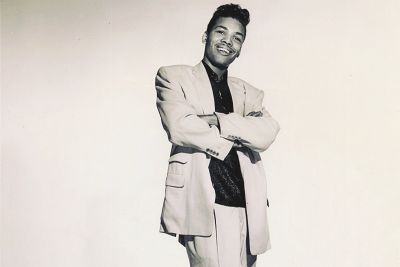 Larry Williams LP cover
Bony Moronie
is one of the best-known tracks of New Orleans singer
Larry Williams
 which, along with his other songs, has been heavily covered by famous British Invasion bands including
The Beatles
,
The Rolling Stones
, and
The Who
. Most of Williams' hits such as
Dizzy, Miss Lizzy
,
She Said Yeah
, and 
Bad Boy
were cut in the late
1950s
and are now revered as rock and roll classics.
Williams' flamboyant albeit short-lived career, kick-started by his cousin
Lloyd Price
, was marred by drug addiction and a prison sentence. The true cause of his death that occurred in 1980 is still disputed by many.
Williams' original version of
Bony Moronie
sold over a million copies and its continued promotion in the 
1960s
by various rock stars solidified the song's popularity. Subsequently, the lyrics were translated into French as
Miss Boney Maronie
and received a number of Spanish covers titled
Popotitos
, including the
1990s
version by
Ricky Martin
 which had notable success.
Listen to Bony Moronie by Larry Williams:
Compositionally,
Bony Moronie
follows the classical canons, namely the
Ionian mode
. In the harmonic analysis of the song's chord chains, the scale degrees (denoted with Roman numerals) show the following progression in the key of A♭ major:
A♭–D♭–A♭ or I–IV–I for the verses
E♭–D♭–E♭–D♭–A♭ or V–IV–V–IV–I for the choruses.
The very simple harmonic progression of
Bony Moronie
contains only
three primary major chords
of the Ionian mode. A huge number of rock-and-roll songs are arranged in a similar way, with the musical turnaround
I–V–IV–I
that forms the core of most blues songs including
Robert Johnson
's
Terraplane Blues
and 
Blind Willie McTell
's 
Statesboro Blues
.
Discover more songs composed in Ionian major mode and check out their harmonic analysis in the following articles: