Whole Lotta Shakin' Goin' On: the record that shot Jerry Lee Lewis to fame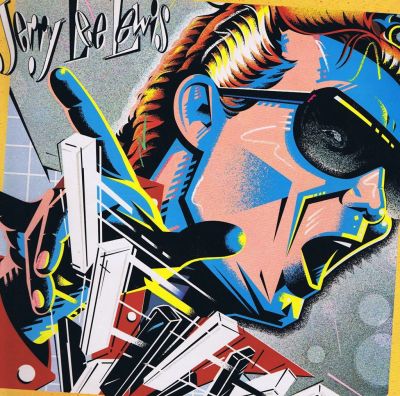 Jerry Lee Lewis LP cover
Recorded by
Jerry Lee Lewis
in 1957,
Whole Lotta Shakin' Goin' On
instantly became a major hit in America, highlighting his groundbreaking piano style and postulating that rock and roll could be played quite energetically with more than just a guitar riff.
The origins of Whole Lotta Shakin' Goin' On is still a matter of controversy. The song was allegedly co-written by Dave "Curlee" Williams and James Faye "Roy" Hall, although Jerry Lee Lewis himself credited the track to Big Mama Thornton in an interview.
The song was first recorded in 1955 by the R&B singer
Big Maybelle
, however her bluesy and unhurried performing manner were far from Lewis' energetic interpretation, in his case defined by the song's extra rhythmic lyrics. Another version was released by James Faye "Roy" Hall in the same year but did not receive any noticeable success.
Curiously, Jerry Lee Lewis realized that he cut a hit immediately after listening to the record despite some skepticism from the producer.
Listen to Whole Lotta Shakin' Goin' On performed by Jerry Lee Lewis:
Compositionally, Whole Lotta Shakin' Goin' On has a simple harmony that follows classical tonal theory. In the harmonic analysis of the song's chord chains, the scale degrees (denoted with Roman numerals) show the following progression in the key of C major: C–F–C–G–F–C or I–IV–I–V–IV–I.
Discover more songs composed in Ionian major mode and check out their harmonic analysis in the following articles: